MSI Z97S SLI Krait Edition Intel 1150
ยี่ห้อ:
MSI
รหัสสินค้า:
MBD-MSI-Z97SKRA
มีสินค้า:
ในสต็อก
Supports 4th and 5th Gen Intel® Core™ / Pentium® / Celeron® processors for LGA 1150 socket
Supports DDR3-3300(OC) Memory
SATA Express + M.2 + USB 3.0 + SATA 6Gb/s
Military Class 4: Top Quality & Stability
OC Genie 4: Overclock in 1 Second
Click BIOS 4: Easily Fine-tune Your System
4K UHD Support: Ultra-high Definition Visual Experience
Multi-GPU: NVIDIA SLI & AMD CrossFire Support
Command Center: Control & Customize Your PC Settings
Fast Boot: Quickly Boot Up & Enter OS in A Few Seconds
Smart Utilities: Easily Setup & Configure Intel® Technologies
Classic black & white
Looking for that creative, one-off build? Black & White design makes a system look classic, sophisticated and full of class. Famous case modders around the world cheer for our design choices.
Other vendors are also releasing black & white designed products, perfect to create a full black & white system.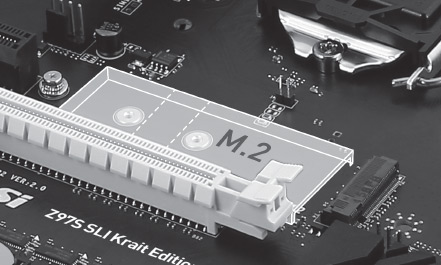 Push your SSD to the limit
Enjoy a blazing fast system boot up and insanely fast loading of applications and games with selected MSI motherboards. We offer the next generation of high speed storage support through M.2 and SATA Express. M.2 and SATA Express transfer data through a PCI Express 2.0 x2 interface up to 10 Gb/s, making it 67% faster than SATA 3.0 solutions.
Faster storage solutions with M.2
M.2 is the successor to mSATA, offering a 67% performance increase up to 10 Gb/s. M.2 is packed in a small form factor and is compatible with 3 different sizes to fit most storage solutions.
Fast Storage with Sata Express
SATA Express introduces a new solution in high speed storage through PCI-Express, providing more bandwidth for the latest generation SSDs up to 10 Gb/s.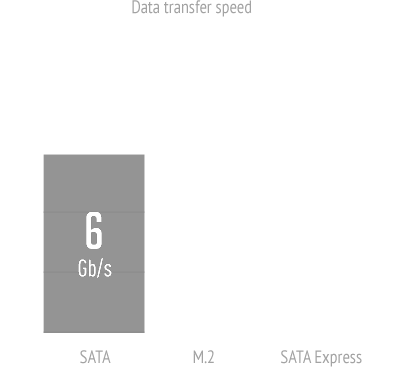 SATA Express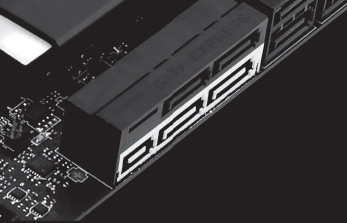 Optimized for
multiple graphics cards
MSI motherboards feature one or more PCI Express 3.0 slots, perfectly aligned and with enough space for an optimal airflow when using multiple graphics cards. That way, you will never have to worry about an overheating PC, while you are enjoying the best graphics jumping off from your monitor when running Nvidia® SLI™ or AMD CrossFire™ gaming setup


With specially designed circuit protection, the MSI motherboard protects the CPU against overheating and USB devices from short circuiting.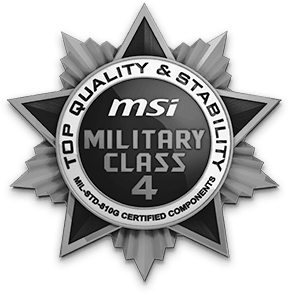 Military Class 4
Military Class 4 is the next step in high quality components. The Super Ferrite Choke and Solid CAP will make sure that your PC runs more stable under extreme gaming conditions.

SUPER FERRITE CHOKES
Super Ferrite Chokes use a Ferrite core that is Super-Permeable. This allows the Super Ferrite Chokes to run at a 35 degree Celsius lower temperature, have a 30% higher current capacity, a 20% improvement in power efficiency and better overclocking power stability.

SOLID CAP
With their aluminum core design and Japanese made quality, Solid CAPs are made for high-end design motherboard. Not only do Solid CAPs could provide lower Equivalent Series Resistance (ESR), but also work firmly for over-10-year.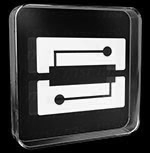 SMART UTILITIES
The MSI Smart Utilities application helps to easily setup, configure and boost your systems' performance and more through 3 Intel® key technologies:
Intel® Rapid Start
Intel® Smart Response*
Intel® Smart Connect
*This feature only works on platform/model that supports Intel® Smart Response technology.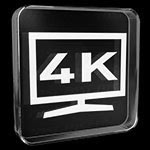 4K UHD SUPPORT
Enjoy awesome 4K UHD video playback with MSI 9 series motherboards. MSI motherboards that are equipped with HDMI port(s) support the latest 4K UHD (2160p ultra-high definition) resolution to provide an unprecedented breathtaking visual experience.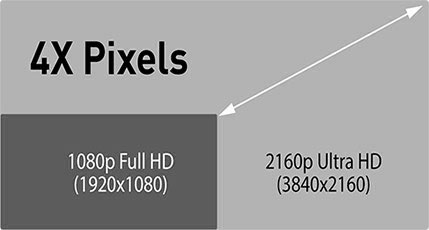 OC Genie 4





With the one-second overclocking option OC Genie we're giving you even more performance. Just hit the button and your PC gets another adrenalin shot straight away. Give your system an awesome performance boost with ease.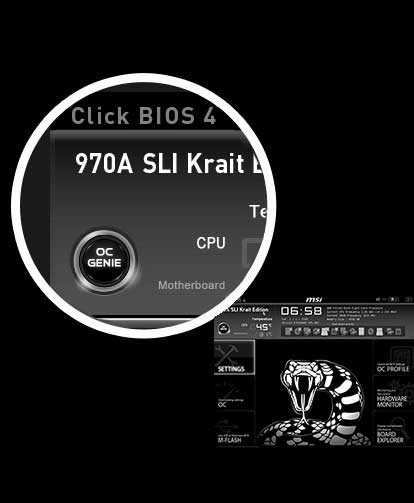 CLICK BIOS 4
The MSI Click BIOS 4 is the latest UEFI BIOS with optimizations for Windows 8. Not only that it also reacts faster, runs smoother and has better mouse support. And this all comes with many cool features. Click on the button on the right to visit our dedicated BIOS page and learn more.

Software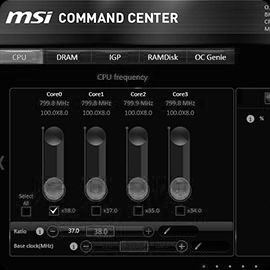 COMMAND CENTER
MSI's Command Center software is a very powerful tool to push your motherboard to the max. With a very intuitive touch ready interface, Command Center allows users to tune settings to increase system stability, maximize overclocking performance and adjust cooling features.
LIVE UPDATE 6
MSI Live Update is renewed! Our popular software automatically downloads and installs the latest drivers, BIOS and software. Rest assured while your system is always configured using the latest software so you get the maximum performance and stability.
UNLIMITED RAMDISK
MSI Command Center integrates an unlimited RAMdisk. With a RAMdisk you can create a virtual drive from your system memory enabling speeds 20x faster than a modern SSD.
Speed up system performance
Load complete game images
Speed up games, apps and browser
FAST BOOT
No more seamless waiting for your O/S to be loaded! MSI Fast Boot helps to make your system boot lightning fast. MSI Fast Boot also features a GO2BIOS button. Simply click it to restart your PC and go straight to the system BIOS.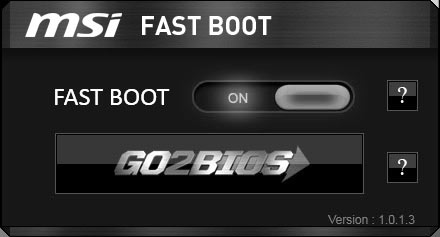 HDMI
Enjoy the awesome HD video playback now! MSI motherboards that equip with HDMI port(s) supports the latest and the most innovative signal outputs to provide an unprecedented visual experience.
CPU Support
i7
Socket Type
1150
Chipset
Intel® Z97 Express
Memory
DDR3 1066/1333/1600/1866*/2000*/2133*/2200*/2400*/2600*/2666*/2800*/3000*/3100*/3200*(*OC) MHz
PCI-Ex16
2
PCI-E Gen
Gen3 (16,0) (8,8)
PCI-Ex1
3
PCI
2
SATAIII
6
LAN
10/100/1000*1
USB 3.0 ports (Front)
2
USB 3.0 ports (Rear)
4
USB 2.0 ports (Front)
4
USB 2.0 ports (Rear)
2
Audio ports (Rear)
6
Form Factor
ATX
เขียนความคิดเห็น
หมายเหตุ:

HTML นี้ไม่สามารถแปลได้!